To add an Exchange E-mail account to the desktop version of Microsoft Outlook, follow these steps:
     1. Click File
     2. Click Info -> Account Settings
          a. Click Account Settings
          b. On the E-mail tab, click New
     3. Enter Details
          a. Full name
          b. Email address
          c. Password
          d. Click Next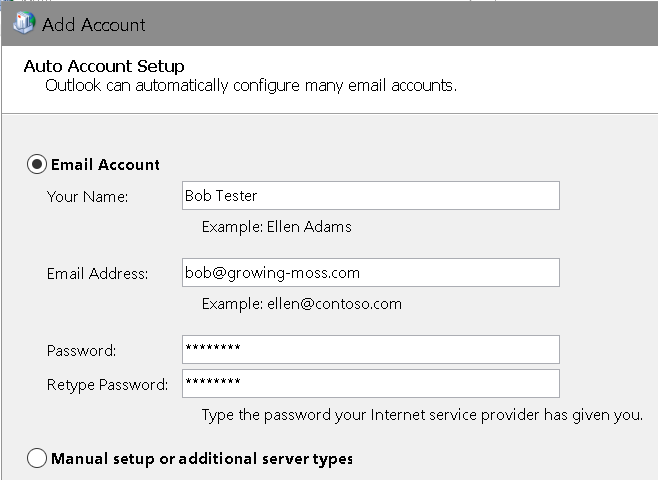 This process can take several minutes.
You may be prompted for your username and password multiple times. If you are, be sure to enter the username and password correctly. During this process, DO NOT check the "Remember" checkbox. Once the account is setup in Outlook you may use the "Remember" checkbox to automatically sign you in.
     4. Outlook will show status with three checks, click Finish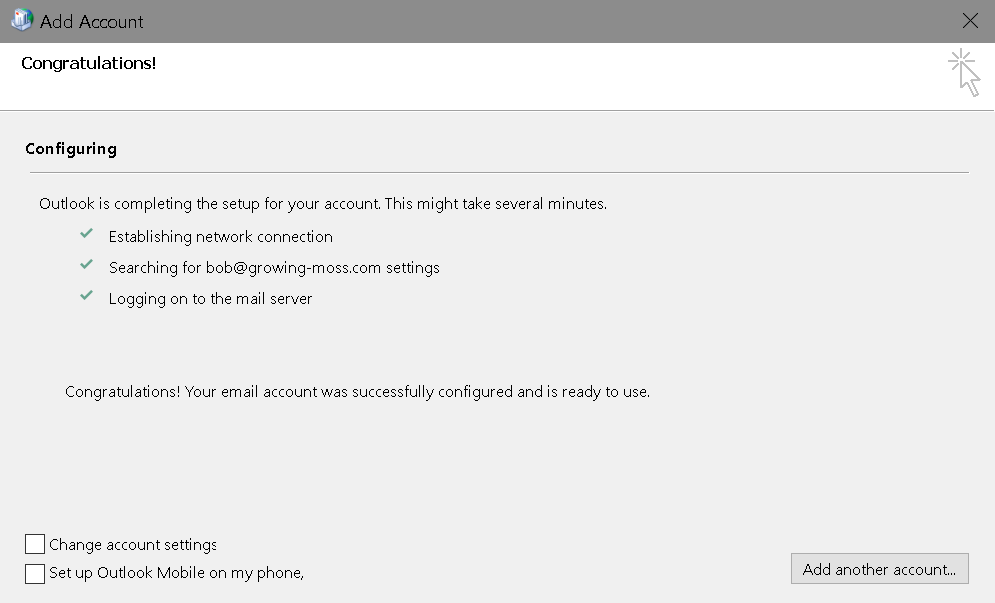 You may need to restart Outlook for the change to be completed.
Note, at this time, the Set up Outlook Mobile on my phone option does not work with our email services. Microsoft is working on this.
If unsuccessful, please ensure you have followed the instructions exactly and if needed, contact technical support.